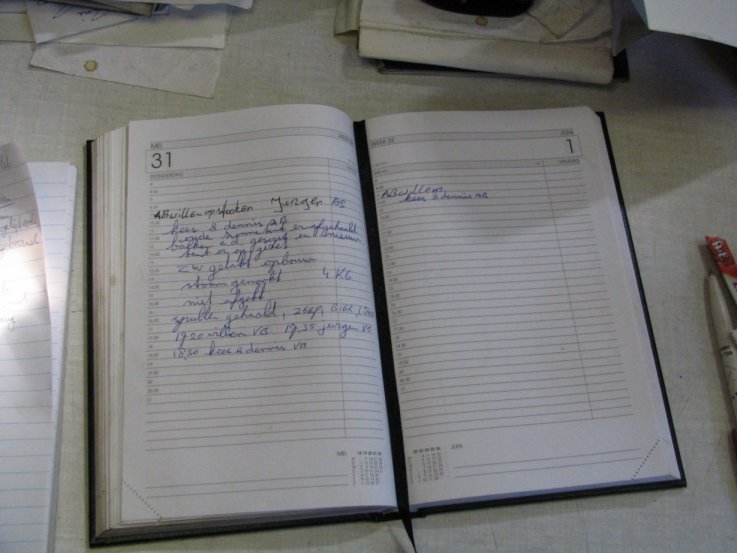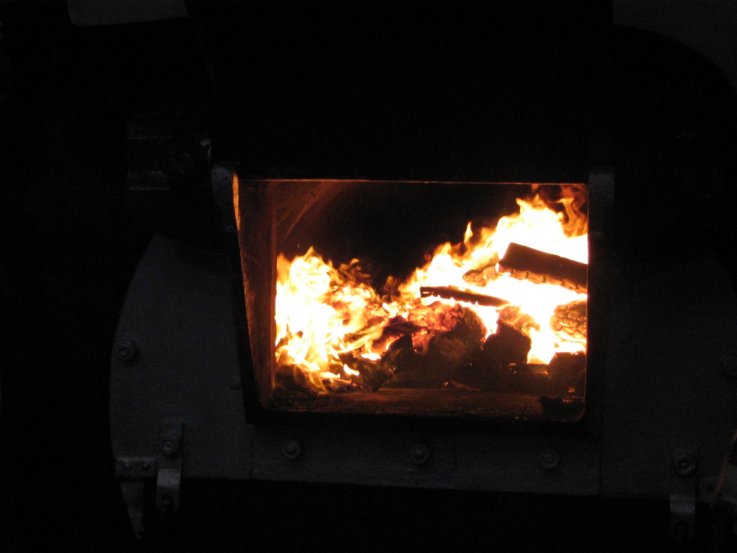 During the past months quite a lot has been done achieving to have everything ready for the first voyage of the year. In the course of the last week the in March approved boiler was heated gently up to about 4 atmosphere pressure and it was necessary to retighten some packings here and there. But on June 1st it is ready! Engineer Wim begins at 9 'o clock with heating the boiler. One fire at first, carefully charged by a fan in order to generate at least as possible smoke for the inhabitants of surrounding houses. When the 1st fire is burning acceptable, the 2nd one is stoked up as well. Boiler man Dirk arrived on board in the meantime to take over the control of the fires of the boiler. It is pleasantly warm in the engine room at that moment.
---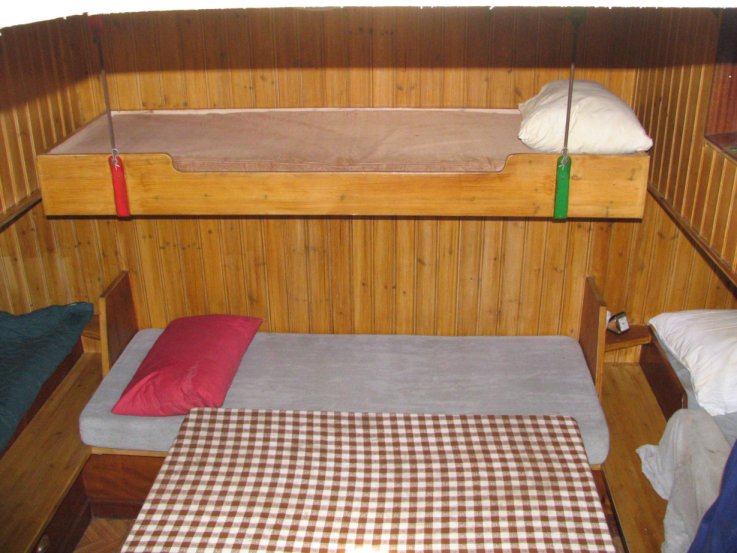 The bunks in the crew's quarter aft have been made up neatly and the last provisions are stored in the galley. The whistle and sirene have been taken out by Dennis and shiningly polished. They can be seen again!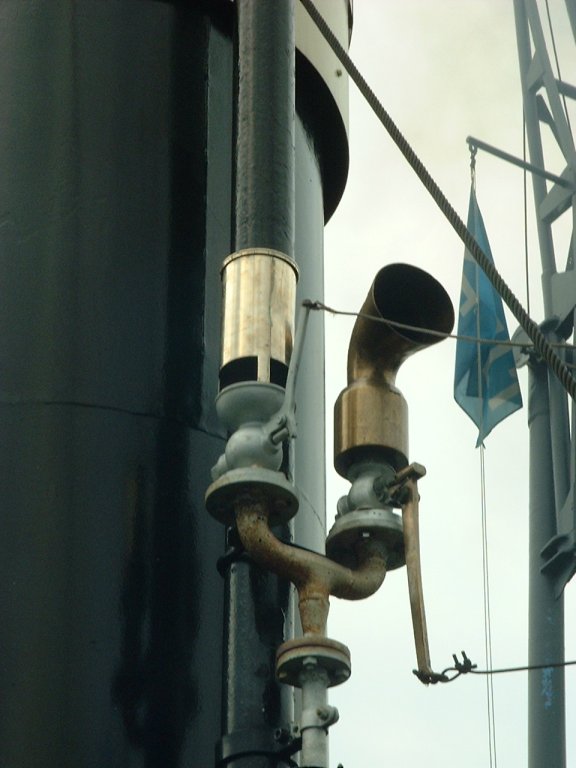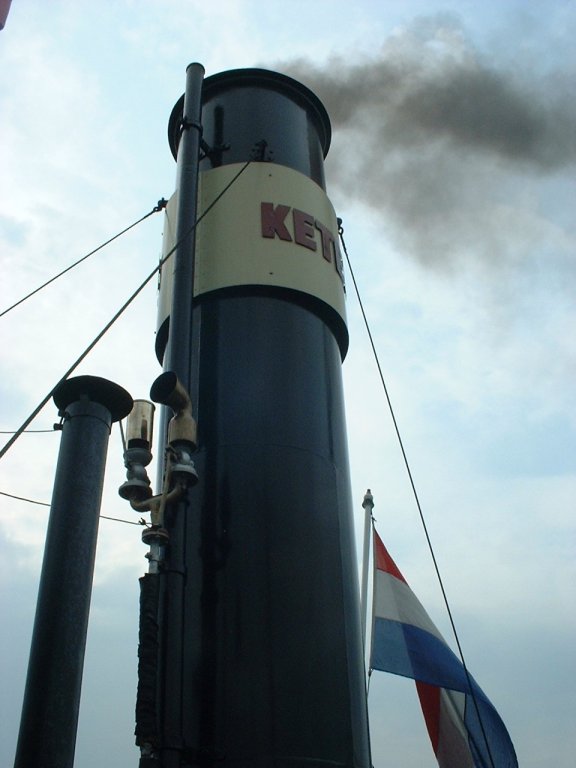 Once the boiler has been brought under pressure it became a lot warmer. The temperature 'down' is rising to about 40-45 centigrades. Who sits on deck above the engineroom, sits nicely warm! In principle the boilerman and the engineer take a break on deck every half hour.
---
As soon as the pressure is about to be 11 atmosphere it's time for departure. Smoothly the engine starts running and at about 7 pm Kees is manoeuvring the Hercules professionaly into the "Nieuwe Waterweg" heading for Vlaardingen. It is a short voyage only, but as usual a lot can be seen on this busy waterway. Just before Vlaardingen 'de Majesteit' is sighted. Some friendly steam whistles are exchanged, an authentic nautical whistle concert is heard.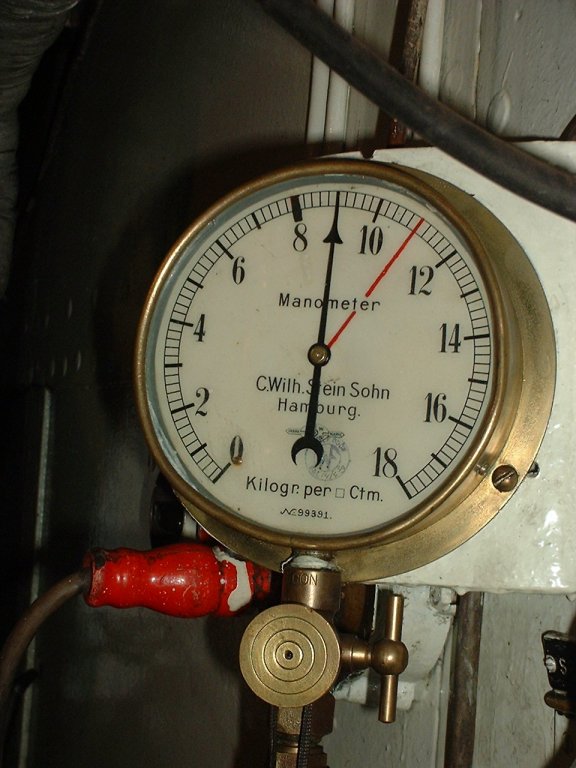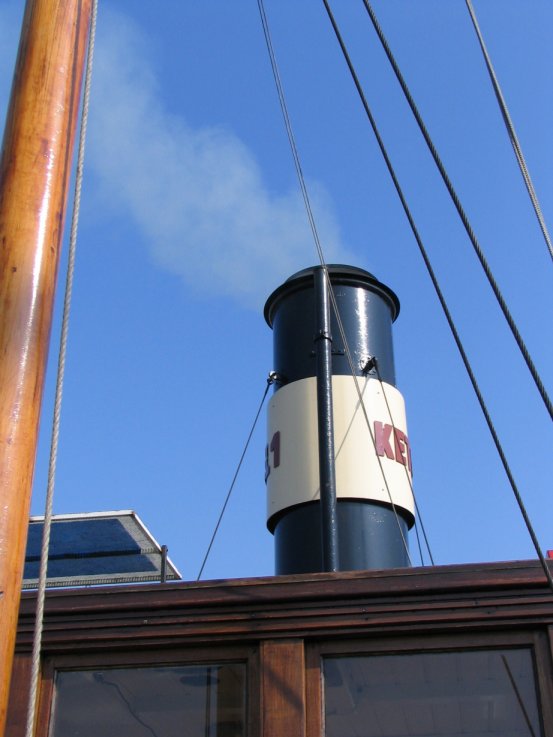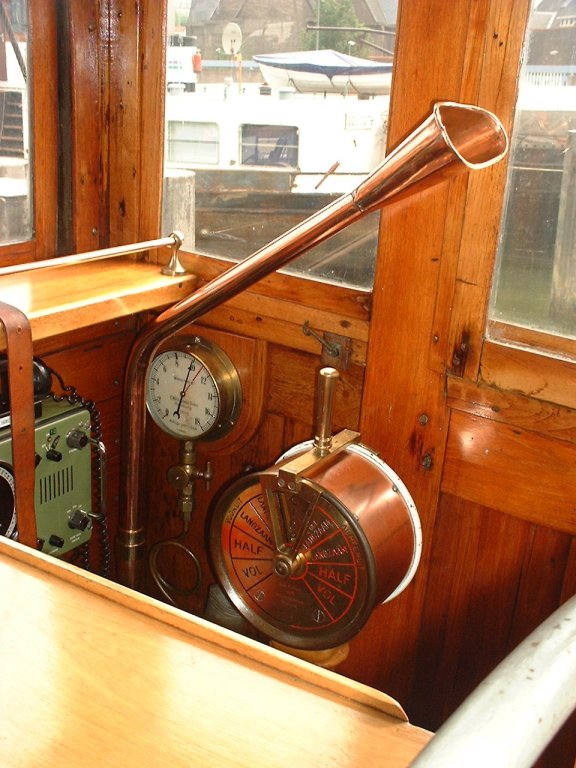 ---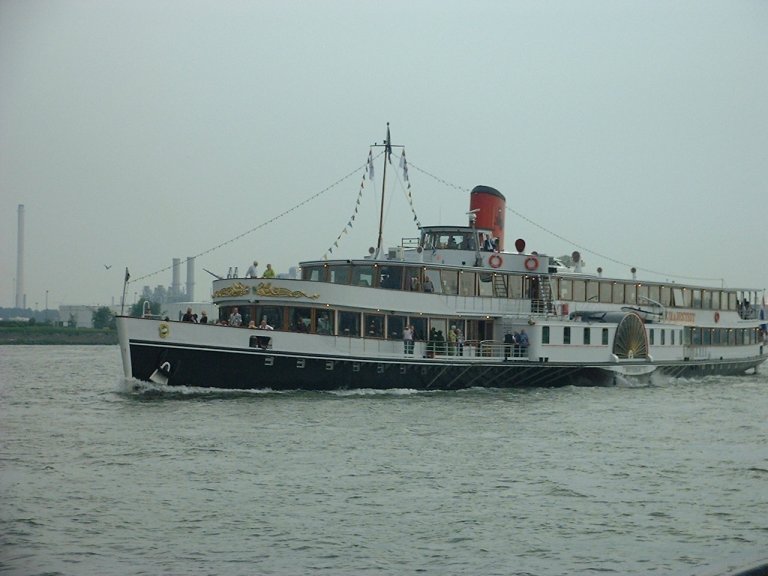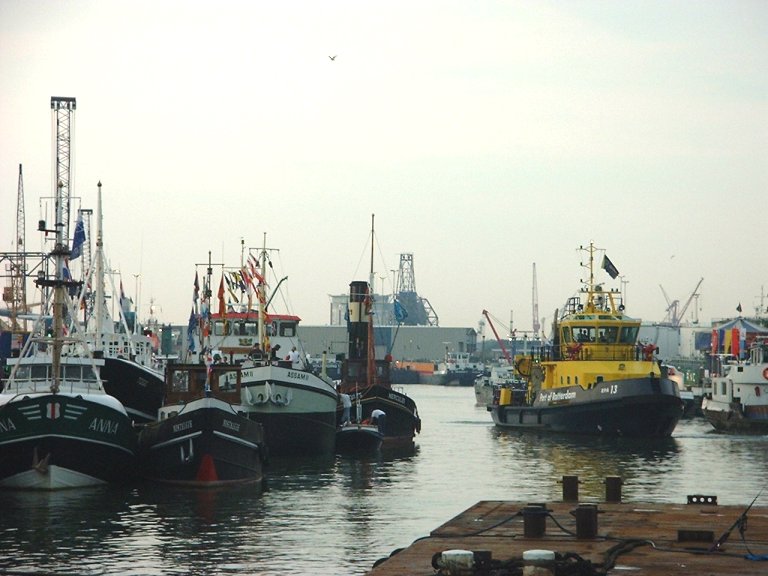 In the Wilhelminahaven it is quite busy. The Hercules is berthed alongside the 'Assam II' belonging to the Vlaardingen seacadets. There is yet some manoeuvring by some inland ships and then it is waiting when the start signal for the festivities may be given. On board some drinks are taken already celebrating the safe 1st journey and Kees is debriefing Wim and Dirk about maintaining boiler pressure during navigation. It requires permanent attention to maintain the pressure in such a way that the safety valves are just not blowing.
---
Around 8.30 pm, the official start of the event, the Hercules demonstrates clearly audible what is possible with steam. The sirene sounds with a cheerfull tune through port. The next day, Saturday 2nd of June, the Hercules takes visitors of the event on board for a small tour through the harbours. The weather was favourable, so it became a very successful event!