Heibok 4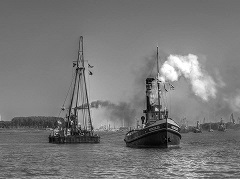 Since some years the foundation is in the possession of the 'Heibok 4', formerly owned by contractor Simons b.v. who was based in Schiedam until recently. This steam operated floating pile driver was build in 1916 and was used for the so called "wet" construction works like driving sheet piling, driving dolphins into the ground, and the like.

Meanwhile the renovation of this steam operated floating pile driver has been started. The underwater part has been repaired and the sheerlegs with blocks overhauled. An original upright steamboiler was placed on deck in September 2009. Restoration works in the engine room (afterpeak) are in full swing. In the future quite some equipment will be installed here: a general service deck wash pump, an air compressor, a 380V generator set, a freshwater tank, a gasoil tank and a ballast tank. The latter to be used as feedwater for the boiler as well.
The below deck compartments are used as a workshop and as spare parts store. In the mess room a cup of coffee can be consumed any time.
The 'Heibok 4' photo archive is giving a nice impression of the piling/ramming works and the pending projects on board.
---
Technical data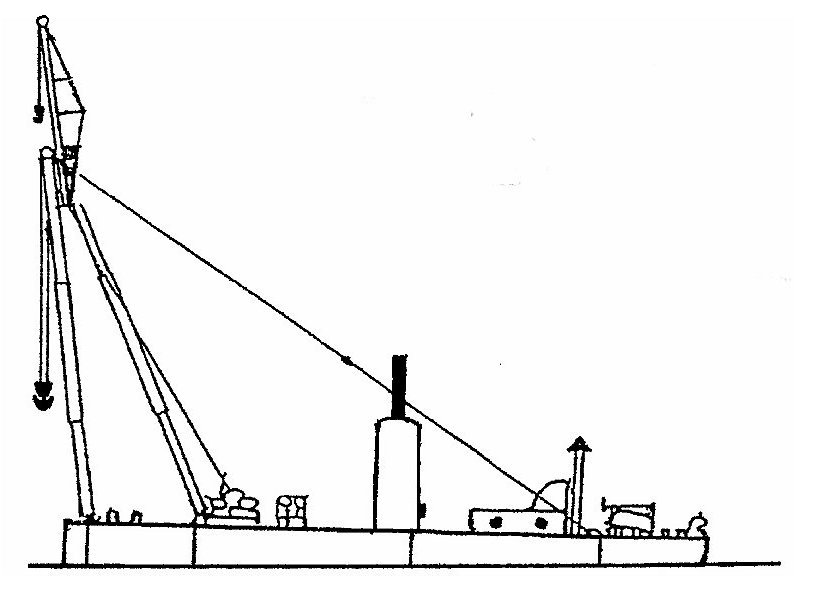 Heibok4




Ketel2



Length
16,5 m
Number of registry
64132
Breadth
6,5 m
Year build
1959
Draught
1,3 m
Type of boiler
Field boiler, vertical and wheeled
Air draught
15,0 m
Working pressure
8,5 bar
Hoisting capacity
10 ton swl
Heating surface
15 m2
Steam operated deck equipment

2 anchor winches
1 hoisting winch
1 salvage pump