Foundation: Stichting Calorische Werktuigen

The foundation for Caloric Equipment, Stichting Calorische Werktuigen (SCW) is based in the genever city Schiedam, a city well known for its many standard wind mills and the busy genever industry. The main objective of the foundation is the restauration and maintaining operational of old vessels and steam engines.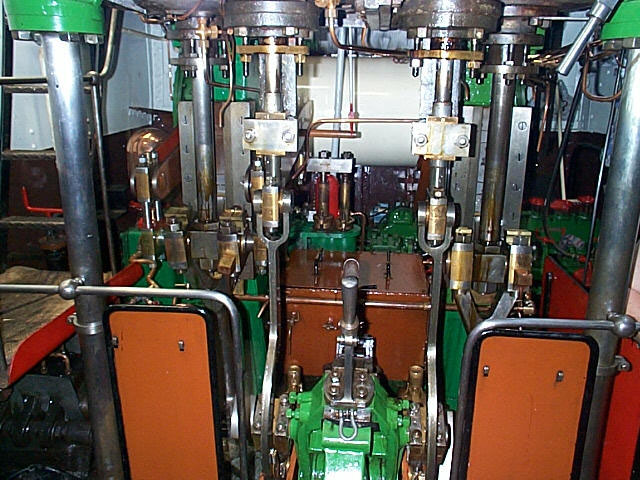 225 ihp at max. 140 revs/min.
In addition to that, the ambition is to contact everybody with steam engines in common and with steam crafts in particular. For this purpose the foundation has the management over a considerable fleet: de authentic steamtug ss 'Hercules', the steam floating crane 'Heibok 4' and the tow vlet 'Argo', a former flat boat of the Linesmen Association VIOS in Schiedam. Both steam crafts are the proud, the basis and the special frontpieces of the foundation.
The fleet is maintained and during events manned by a group of enthusiastic and well skilled volunteers. In this way they contribute greatly to achieve the main objectives of the foundation. Where needed information is gathered about the techniques used in the past and possible disused old handi crafts. It is also endeavoured to pass on the gathered knowledge to fellow workers so that this will not be lost and could be used for future restauration projects.